Monolithic Refractories for sale with high quality and cheap price from Rongsheng Refractory Company. There are many types of Monolithic Refractory Materials available for sale including castable refractory, plastic refractory, refractory coating, gunning refractory, refractory patching mixture, ramming mass, refractory mortar, refractory concrete and etc. If you need monolithic refractory products for your business or project in furnace, kiln and oven, welcome to contact us for our free quotation now.
Monolithic Refractories Meaning
Monolithic Refractories also can be called unshaped refractory materials and belong to one big part of refractory materials. Monolithic refractory material is mixed with refractory aggregate, powder, binding agent and admixture under a certain grain size distribution. These refractory materials are bulk materials and do not have a certain shape. Monolithic refractory can be used for lining of thermal equipment after baking directly and without sintering process.
Compared with firebricks, monolithic refractory material has much great features of simple manufacturing process, energy saving, low cost and convenient operation. They can be used to be seamless for the monolithic building or furnace. There are various Monolithic refractories for sale from Rongsheng Refractory Factory. If you have requirement to choose and buy these unshaped refractory materials, welcome to email us for help.
Monolithic Refractories Properties
Monolithic Refractories have good features of simple production process, short construction period, being easy to operate and repair, and low cost.
In the application, monolithic refractory products have much great properties of small thermal conductivity, good energy saving effect, high strength, good wear resistance, good slag resistance and good thermal stability.
Monolithic Refractories Uses
Monolithic Refractories can be used for the ladle permanent lining in the metallurgical industry.
Monolithic refractory material can be used in the rotary kiln and precalcining kiln for the cement production.
Monolithic refractory can be used in the circulating fluidized bed boiler in the cogeneration project.
Monolithic refractory products also can be used in GSC and regenerative heating furnace and so on.
Various Monolithic Refractories for Sale from Rongsheng Factory!
Types of Monolithic Refractories
Monolithic Refractories can be classified into many types of castable refractory, plastic refractory, ramming mass, refractory coasting, gunning refractory, refractory patching mixture, refractory mortar and refractory concrete according to the construction method and materials properties.
Castable refractory is constructed through casting and has good property of vibrational fluidity. Compared with other monolithic refractories, castable refractory has higher content of binding agent and moisture. Refractory castable materials not only can directly used as the furnace lining, but also can be made to be precast block.
Plastic refractory is made through ramming and has good property of plasticity. Plastic refractory is hard mud paste. It has higher moisture content than ramming mass. Before being harden, it has good plasticity. After being harden, it has strong strength. And in the high temperature, it has good sinterability and volume stability. Plastic refractory can be used as the lining body in all kinds of heating furnace, soaking pit furnace, annealing furnace, sintering furnace and electric furnace in the iron industry..
Ramming mass is produced through ramming and has feature of half-dry. Ramming mass refractory material has different types of high alumina, clay, magnesia, dolomite, zircon, carborundum and carbon. It is made of carborundum, graphite and calcining anthracite as the raw materials and mixed many super fine powder as the biding agent. Ramming mass can be used as the filling material of furnace. It has good features of abrasion resistance, anti-slipping and thermal shock resistance.
Gunning refractory is made of certain grain composition, chemical binder and admixture. It is constructed through ejecting for the lining of thermal equipment. There are three methods of wet gunning, dry gunning and flame gunning. Each method has its special technique. And it need professional workers and guidance.
Refractory coating is similar to refractory mortar and can keep non-defrmation in the continuous high temperature. It has good insulation effect and strong strength. According to different materials, refractory coating can be classified into corundum, alumina silica, silica and magnesia type.
Refractory mortar is also called fire mortar. It can be used to be as the joint material for the refractory product. Refractory mortar can be classified into clay mortar, high alumina mortar, silica mortar and magnesia mortar according to the different materials. Refractory mortar has good plasticity and is easy to operate. It has great adhesive property and can be used in coke oven, glass furnace, blast furnace hot blast stove and other industry kiln.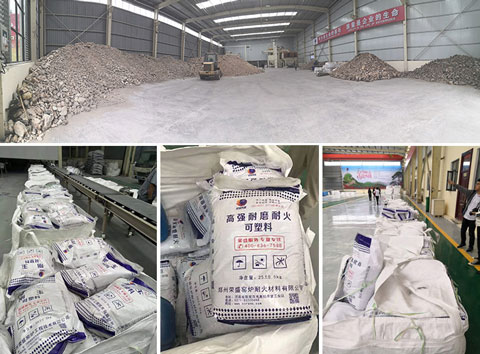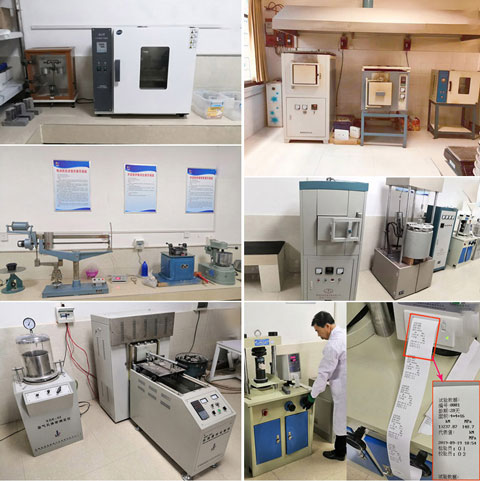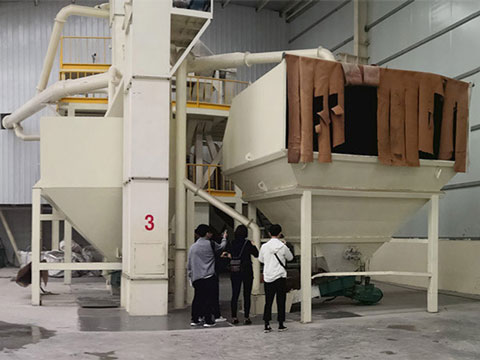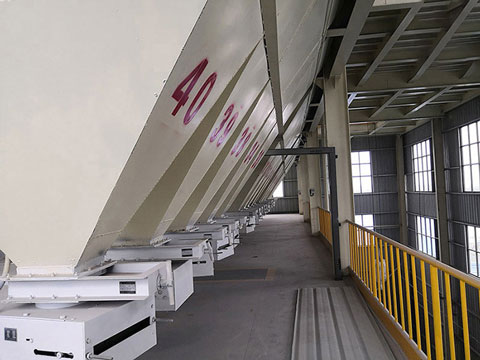 Various Monolithic Refractories for Sale from Rongsheng Factory!
Production Process of Monolithic Refractories
First, adopt the high quality raw materials of refractory aggregate, binding agent and admixture to conduct the mulling. Then add the refractory powder and used water to stir. And finally according to the different construction methods, the unshaped refractory material can be refractory coating, refractory mortar, castable refractory, ramming mass, plastic refractory, gunning refractory and also fabricated part. When using the monolithic refractories in the furnace or kiln, with its great features and properties, which can make the lining be more strength.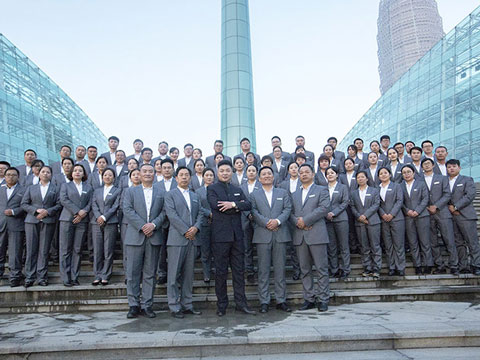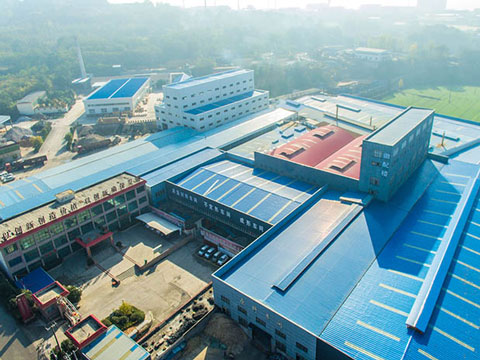 Various Monolithic Refractories for Sale from Rongsheng Factory!
Compositions of Monolithic Refractories
Refractory aggregate includes heavy aggregate and lightweight aggregate. It generally refers to the granule with the grain diameter greater than 0.088mm. It is the main framework material and determines the physical mechanics and high temperature performance of monolithic refractory. Refractory aggregate also play an important role in affecting the materials properties and application. It can cover the 60%~73% during the composition of monolithic refractory materials. The common refractory aggregates include high alumina, clay, semi-silica, silica, magnesia and other refractory aggregates.
Refractory powder is also called fine powder. It is the matrix material. It can connect and cement the refractory aggregate in the high temperature and make the refractory get high-temperature physics and operational performance. It can cover the 15%~40% in the usage. Refractory Powder generally includes SiO2 micro powder, Al2O3 micro powder and mullite micro powder, MgO micro powder and magnesia alumina spinel micro powder, ZrO2 micro powder and ZrB2/ZrC micro powder, Si3N4 micro powder and SiC micro powder and etc.
Binding agent can make the refractory be monolithic and has certain strength. Binding agent has two types of organic binding agent and inorganic biding agent. The organic binding agent just can make the combing be temporary. And the wide used inorganic binding agent can make the combining be permanent. The common used inorganic binding agent includes cement binder, silicate binder, phosphate binder, chlorate binder and sulphate binder and etc.
Admixture is used in the refractory for changing the refractory properties. Generally it will not over 5% in the usage. The common used admixture of monolithic refractory materials includes water reducing admixtur, thickening time control agent, air-entraining agent, expanding agent, corrosion inhibitor and so on.
Monolithic Refractories Specialist – Rongsheng Company
Rongsheng is a professional and leading kiln refractory company. We have our own monolithic refractory materials factory in Xinmi He'nan. And we can manufacture and export all kinds of high quality monolithic refractories for sale to Vietnam, Indonesia, Korea, Japan, Tajikistan and over 63 countries. Rongsheng has rich experience in providing high quality monolithic refractory products with cheap price to our customers. And also we can provide you with our professional technical guidance. If you have any requirements on choosing and buying monolithic refractory material for sale, welcome to contact us for the detailed information. Rongsheng Company can be your best choice to purchase monolithic refractories for your furnace or kiln project.