Plastic Refractory as a kind of unshaped refractory materials for sale with high quality and cheap price from Rongsheng Company. If you need to buy plastic refractory material for your heating furnace project in steel industry, welcome to send your detailed requirements to our email for free quotation.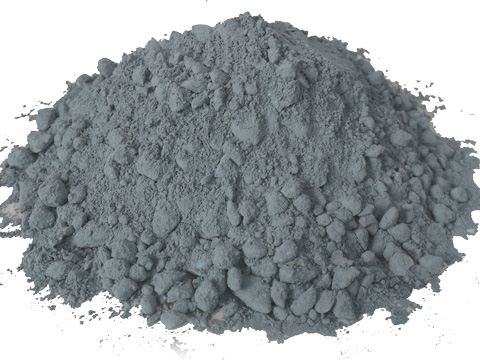 What is Plastic Refractory
Plastic Refractory is a kind of monolithic refractories and is made of 70%~80% granulous and powdery materials, 10%~25% plastic fire clay as binding agent and also proper amount of plasticizer. This kind refractory can keep higher plasticity over a longer period of time. Plastic refractory has good thermal shock resistance and is easy to operate. Contact us for detailed information.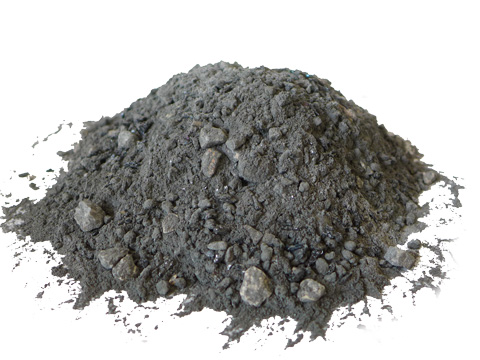 Plastic Refractory Composition
Plastic refractory material for sale cheap from Rongsheng Factory is composed of granulous material, powdery material, plastic fire clay, plasticizer and water. It can keep a kind of hard paste state over a long after fully mixing.
This kind unshaped refractory is not used to contact with the the melt directly in all kinds of heating furnaces and generally adopt calcined fireclay and high alumina clinker. And use lightweight granulous material to make lightweight plastic refractory.
Plastic fire clay is one important part in the plastic refractory composition, which accounts for only 10% to 25% of the total weight and can have a great influence on the bonding strength of plastic refractory and its hardened paste, the plasticity of plastic refractory, volume stability and fire resistance of plastic refractory and its hardened paste. In a certain sense, it is considered that the clay properties and quantity determine the properties of plastic refractory.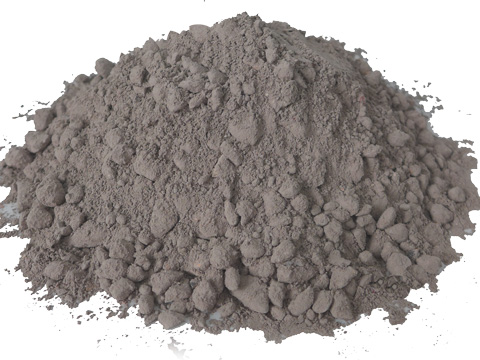 Specification of of Plastic Refractory
Plastic Refractory for Heating Furnace Lining

Brand
RS-45
RS-55
RS-60
Al2O3/%, ≥
45
55
60
Firing Linear Change/ %
1400℃
±0.6
±0.5
±0.5
Crushing Strength/MPa, ≥
110℃
16
14
18
1400℃
30
30
32
Bulk Density
2.25
2.30
2.35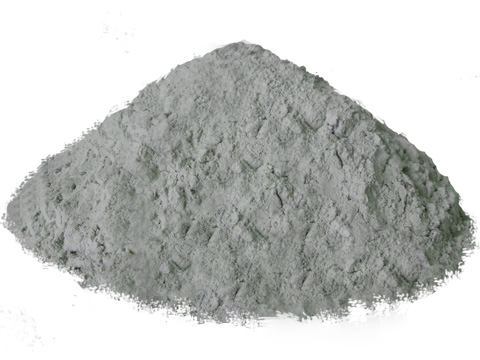 Thermal Shock Resistance of Plastic Refractory
Compared with other sintering refractory products and unshaped refractory materials with the same structure materials, Plastic refractory has better thermal shock resistance. Plastic refractory made of aluminium silicate refractory raw materials as the granulous and powdery materials will not crack from the crystal type transform during the heating process or in the high temperature. The mineral composition near the heating face is the superfine crystal with less vitreous body and composed of mullite and cristobalite. The transition changes along with the high temperature face to the low temperature face, and the structure and phase of plastic refractory produce to be gradual change. Plastic refractory material has the uniform vesicular structure, and its expansion coefficient and elasticity modulus are lower grade.
Hardening and Strength of Plastic Refractory
In order to improve the weakness of slow hardening after construction and the low strength at room temperature, plastic refractory that use soft clay as a binder can be added appropriate amounts of gas-hardening and thermohardening binders and polymers.
The ordinary plastic refractory is made with no chemical binders. This kind plastic refractory has low strength before being sintered. But with the temperature increases, moisture escapes and the strength will increase. After sintering at high temperature, the cold state strength will increase. However, the hot state strength will decrease with the increasing temperature.
The strength of the plastic refractory added with sodium silicate will increase rapidly with the increase of temperature after construction, and the mold can be removed quickly after construction. However, during the drying process, this binding agent may migrate to the surface of the structure or product, which will prevent the smooth removal of moisture and cause the stress and deformation of the furnace body. In addition, plastic debris after construction is not suitable for reuse. Plastic refractory containing this kind of binder is suitable for roofs in large kilns with long construction periods.
Aluminum phosphate is the most widely used thermohardening binder in plastic refractory. It can be dried and baked to obtain high strength after construction.
Plastic Refractory Application
Plastic Refractory is mainly used in all kinds of heating furnace, soaking pit furnace, annealing furnace, carburizing furnace, hot-blast stove, sintering furnace, boiler and etc.
Plastic Refractory also can be used for the bell of small electric-arc furnace, the nozzle of high temperature furnace and other similar positions.
The service temperature of plastic refractory will be different according to the quality of granulous and powdery materials. The normal fireclay plastic refractory can be used in the temperature of 1300~1400℃. High quality plastic refractory can be used in the high temperature of 1400~1500℃. High alumina plastic refractory can be used in the high temperature of 1600~1700℃ and even more higher. Chrome plastic refractory material can be used in the high temperature of 1500~1600℃.
How to Make Plastic Refractory
Learn the methods to make plastic refractory: Firstly get a bar through the processes of burdening and mixing, degassing and squeezing. Then cut it or squeeze it to be blocking or other shapes. Keep it under seal for supplying.
Sometimes it is available to use the way of densification to make material block through ram-jolting and compaction.
How to Use Plastic Refractory
It is not need to use some special technology when constructing the plastic refractory. When use plastic refractory materials for the furnace lining, get them out from the sealed container and pave them between the hanging brick and pothook. And use the pneumatic hammer to layer and then tamp them. Before hardening, you can conduct the surface working. In order to remove the moisture, it is needed to get through to the air vent at regular intervals. Finally design the expansion joint. If use the plastic refractory for the whole furnace lid, you should firstly construct at the die block and start to hoisting after drying.
Buy Plastic Refractory from Rongsheng Factory
When you plan to buy plastic refractory for your furnace project, you need to know well about how to choose and use them. It is important to learn the detailed properties and application of plastic refractory. You should find the professional plastic refractory factory or manufacturer to buy high quality plastic refractory materials. And also the company should provide you with the after sale service and guidance for usage.
Rongsheng Company is professional and famous in this industry for manufacturing and supplying all kinds of plastic refractory materials. We have our unshaped refractory factory as our big support and professional technical expert to guarantee our products' quality. So Rongsheng Company is obvious your best choice to purchase high quality plastic refractory for sale cheap. Welcome to contact us or email us for the detailed information.