Low cement castable refers to a castable with a lower amount of cement. Moreover, the amount of binding agent is small, and the key point is to use ultrafine particles not exceeding 1 μm as the binding agent. The cement dosage of refractory cement castables is generally 15% to 20%, and the cement dosage of low cement castables is about 5%, and some even reduce it to 1% to 2%. The purpose of reducing the amount of cement is to improve the fire resistance of the castable. Its thermal shock resistance, slag resistance, and corrosion resistance are significantly improved, which exceeds that of similar refractory bricks. Further reducing the binder content can produce ultra-low cement castables and cement-free castables.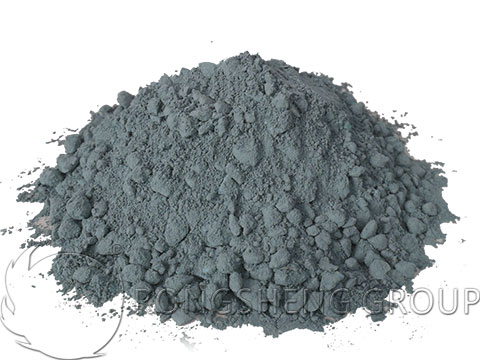 Classification of Low Cement Castables
The classification of low cement, ultra-low cement, and non-cement castables are based on their CaO content. The CaO content of different types of this kind of castables is as follows.
| | |
| --- | --- |
| Items | CaO Content (%, weight) |
| Common calcium aluminate cement bonded castable | > 2.5% |
| Low cement castable | 1~2.5% |
| Ultra-low cement castable | 0.2~1.0% |
| Non-cement castable | <0.2% |
Low-cement refractory castables of different aggregates material types. There are many types of raw materials used in the production of low cement, ultra-low cement, and non-cement castables. The aggregates include clay clinker, bauxite clinker, fused corundum, tabular alumina, and zircon. The corresponding fine powders are also different. At present, alumina-based raw materials are used much more. The ultrafine powder is mainly silica powder, but also AL2O3, Cr2O3, or zircon ultrafine powder is used. There is also 5-8% kyanite, which is used as a castable expansion agent.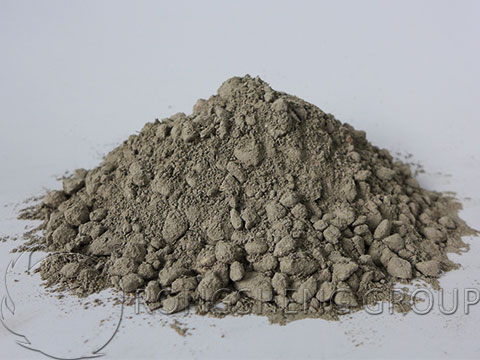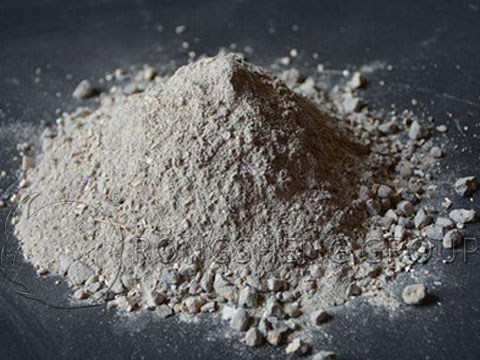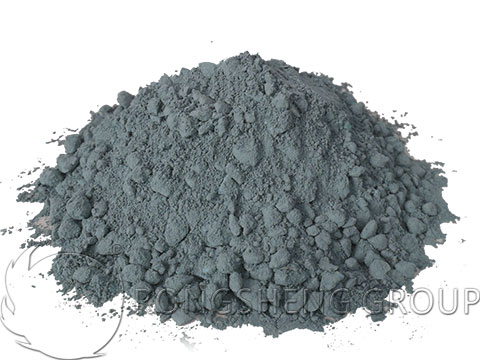 Characteristics of Low Cement Castables
In low cement, ultra-low cement, and cement-free castables, the dispersants used are mainly sodium silicate (water glass), sodium phosphate (sodium hexametaphosphate, sodium tripolyphosphate, etc.). The function of the dispersant is to increase the potential of the colloid in the castable and realize the dispersion of the ultrafine powder. Increase the fluidity of the castable and reduce water consumption. The flocculant is mostly alumina cement (including high alumina cement, alumina cement, pure calcium aluminate cement, etc.). Alumina cement slowly releases Ca2+ and AL3+ ions during hydration, which is a good flocculant.
The setting and hardening of low cement and ultra-low cement castables are mainly the results of the combination of hydration and combination of high alumina cement and the combination of ultrafine powder.
Advantages of Low Cement Castables
The cement content of low cement and ultra-low cement castable is 1/2~1/5 of ordinary refractory castable. The calcium oxide added in the castable is reduced to less than 2.5%, which improves the refractoriness, slag resistance, and high-temperature strength. The low-melting substance at high temperature is reduced, and the high-temperature flexural strength and wear resistance of the castable is also improved.
The amount of water added when mixing low cement castables is only half or less of ordinary castables. The porosity decreases and the volume density increases. It can be comparable to the fired refractory products with the same material, and sometimes the use effect may be better.
There is basically no cement hydrate after the low cement castable is formed and cured. Not only will it not affect the strength during heating and baking, but it will also gradually sinter with the increase of temperature, and the strength will gradually increase. The difference between low cement castables and ordinary castables is that they have higher strength at a temperature of 900-1200°C. Regardless of high temperature or normal temperature, the strength of low cement castables is better than ordinary castables.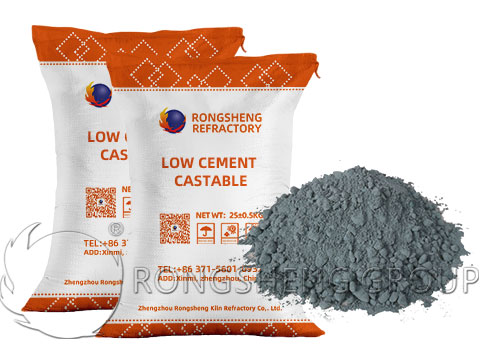 Application of Low Cement Castable
Low cement castables are widely used. It is suitable for linings of various heat treatment furnaces, heating furnaces, shaft kilns, rotary kilns, electric furnace covers, blast furnace tapholes, etc. Self-flowing low-cement castables are suitable for the lining of integral spray guns for injection metallurgy, high-temperature wear-resistant linings of petrochemical catalytic cracking reactors, and outer linings of heating furnace water cooling pipes.
Specifically,
Clay and high-alumina low-cement castables are used in heating furnaces, soaking furnaces and other heat treatment furnaces and rotary kiln linings;
Low-cement castables are used for various high-temperature burner linings, heating furnace water-cooling pipe wrapping linings, etc.;
Corundum and chromium-containing corundum low-cement castables are used in the lining of certain parts of the refining device outside the molten steel furnace. It is also used for the lining of power frequency induction furnace, the high-temperature wear-resistant lining of the petrochemical catalytic cracking reactor, etc.;
Low-cement castables are used as linings for blast furnace tapping troughs, cupola tapping troughs, and integral spray guns for hot metal pretreatment.
In addition, the rapid development of low cement castables has replaced similar foreign products and has been applied to major industrial kilns and chemical construction industries. Among them, its high strength, alkali resistance, and abrasion resistance are obvious to all who have used it.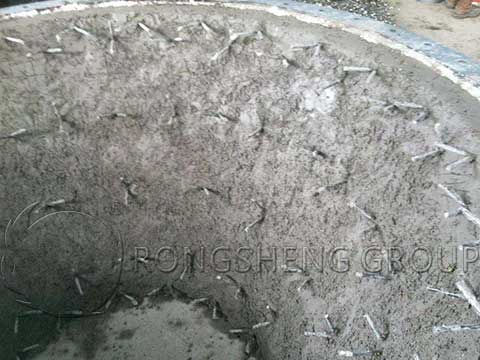 Reasons for the Use of Low Cement Castables for Integral Casting
Low-cement castable is a high-tech refractory developed on common castables by the use of rheological principles, tightest packing theory, and ultra-fine powder technology. It has the characteristics of low porosity, small pore size, high density, good volume stability, high strength, and small water addition. And it overcomes the characteristics that the strength of ordinary castables decreases significantly when the temperature is 800-1200°C, and its strength increases with the increase of temperature, which can more than double the thermal shock of the furnace body.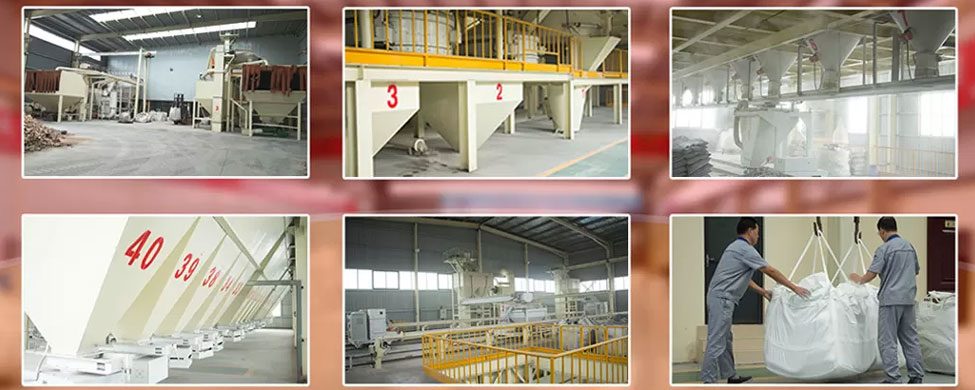 Free to Get the Price of Low-Cement Refractory Castables
Buy high-quality low-cement refractory castables and choose a strong refractory castable manufacturer. To get the price of low-cement refractory castable for free, please contact Rongsheng refractory manufacturer. Rongsheng refractory material manufacturer, advanced and fully automatic unshaped refractory production first, with an annual output of 80,000 tons. Moreover, Rongsheng's refractory products have been sold to more than 60 countries and regions all over the world. For example, Russia, South Africa, Kazakhstan, Philippines, Chile, Malaysia, Uzbekistan, Indonesia, Vietnam, Kuwait, Turkey, Zambia, Peru, Mexico, Qatar, etc. We have served a number of turnkey projects for refractory lining materials, and have received good reviews from customers, and many customers continue to return orders. The product quality and customer service of Rongsheng Company are the guarantees of these customer services. Look forward to working with you.