Ramming mass belong to unshaped refractory and is mainly used to fill the gap between the furnace cooling equipment and the masonry or the leveling layer of the masonry. Ramming mass can be produced by Rongsheng Factory for widely applied in metallurgy, building materials, non-ferrous metal smelting, chemical industry, machinery and other manufacturing industries. If you want to buy ramming mass for sale cheap, you can send us email with your detailed requirements.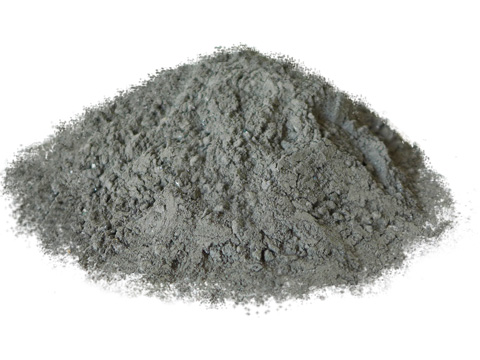 What is Ramming Mass
What is ramming mass meaning? Ramming mass is a kind of monolithic refractories for sale cheap from Rongsheng Company. It is semi-wet refractory mixture constructed by tamping method. Different from plastic refractory, refractory ramming mass has low plasticity or non-plasticity. It becomes the dense body depending on tamping forcibly, and then get certain structure strength through hardening from heating up or calcining.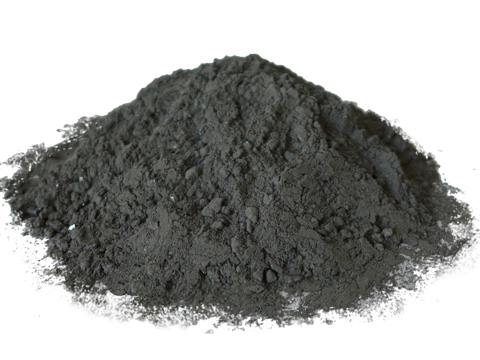 Ramming Mass Composition
Ramming mass is composed of silicon carbide, graphite, electric calcined anthracite as raw materials, mixed with a variety of ultra-fine powder additives, and fused cement or composite resin as a binder.
Features of Ramming Mass
Ramming mass has excellent performance in industry kiln, such as good chemical stability, washing-out resistance, abrasion resistance, spalling resistance and thermal shock resistance.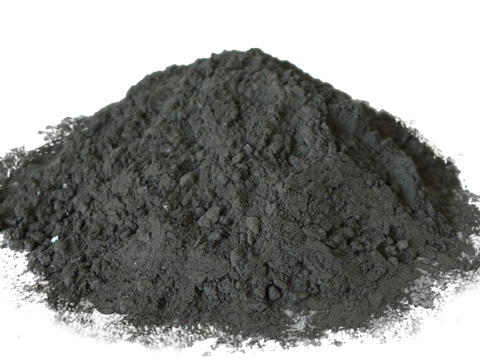 Uses of Ramming Mass
Acidic Ramming Mass, Neutral Ramming Mass and Basic Ramming Mass are widely used in coreless intermediate frequency furnace and cored induction furnace.
Ramming mass for intermediate frequency furnace is used to melt gray cast iron, ductile iron, malleable iron, vermicular graphite iron and cast iron alloys, molten carbon steel, alloy steel, high manganese steel, chisel tool steel, heat-resistant steel, stainless steel, molten aluminum and alloys, molten copper alloys such as copper, brass, cupronickel and bronze and etc.
Ramming Mass Classification
There are variety of refractory ramming mass for sale from Rongsheng Factory, such as silica ramming mass, neutral ramming mass, acidic ramming mass, premix ramming mass, quartz ramming mass, basic ramming mass, magnesite ramming mass and so on. If you want to learn the detailed information about these ramming mass refractory materials, contact us through email now.
Acidic Ramming Mass
Acidic Ramming Mass, also called Quartz Ramming Mass, is produce with high-purity natural quartz and fused quartz as the main raw materials, combined with other related high-performance additives, and is blended after scientific particle grading.
Acidic Ramming Mass is mainly suitable for smelting various low-alloy steel grades of gray iron, ductile iron, malleable cast iron, carbon steel and non-alkaline slag. Depending on the different configurations, its service temperature range from 1400℃ to 1680℃.
Neutral Ramming Mass
Neutral Ramming Mass for intermediate frequency furnaces is dry produced with special high purity materials as raw materials and spinel combination. Its special design allows it to form a very strong glazed surface at a low temperature, and at the same time has a good loose backing at a very high temperature.
Neutral Ramming Mass is widely used in coreless induction furnaces to melt steel and special alloys, as well as high-temperature alloys of non-ferrous metals. It service temperature is about 1620~1780℃.
Basic Ramming Mass
Basic ramming mass is classified into aqueous basic ramming mass and non-aqueous ramming mass. The aqueous basic ramming mass can not be mixed with water, because the water can react with the MgO and make the Mg(OH)2 that can result the spalling and cracking of ramming mass lining. When making basic ramming mass, you can use magnesium chloride water, magnesium sulfate aqueous solution, sodium silicate and polyphosphate aqueous solution and etc, which can react with MgO and generate binding effect.
Basic Ramming Mass Composition
Basic Ramming Mass is mixed and made of sintering or fused magnesia, binding agent and admixture. The fused magnesia also can be instead of MgO-CaO or calcium magnesium iron ore. The admixture could be agglutinant.
Basic Ramming Mass Application
The aqueous basic ramming mass is made of polyphosphate aqueous solution as the binding agent and is mainly used to build or repair electric furnace and open-hearth furnace.
The non-aqueous ramming mass is made of dehydrated tar and pitch, or liquid phenolic resin as the binding agent, which is mainly used for the hearth and lining of electric furnace as a kind of building refractory materials or repair refractory materials. It also can be used to fill the revolving furnace.
Silica Ramming Mass
silica ramming mass manufacturer
Silica Ramming Mass adopts high-purity microcrystalline quartz sand, powder, dry ramming material mixed with high-temperature sintering agent and mineralizing agent. As its proprietary particle size distribution design, it can be used to build dense monolithic furnace lining through various tamping methods. Silica Ramming Mass can be used for the working lining of coreless induction furnace for melting and holding cast iron.
Silica Ramming Mass has the advantages of good stability, excellent slag resistance, strong resistance, corrosion resistance and long service life. It is good refractory material for smelting bronze, copper and white copper in industrial frequency furnace and intermediate frequency furnace.
Alumina – Magnesite Ramming Mass
Alumina – Magnesite Ramming Mass is mainly composed of alumina and magnesia. It is made of high alumina clinker or corundum as the aggregate and powder, and sodium silicate solution as the binding agent. Alumina – Magnesite Ramming Mass can be used for the lining of steel ladle, induction furnace, electric furnace, and high temperature equipment.
Difference between Ramming Mass and Plastic Refractory
Plastic refractory is constructed through wet tamping method. Ramming mass is constructed through semi-wet tamping method. And also there is dry ramming mass constructed through dry tamping method, which is totally non-plastic.
Rongsheng Ramming Mass Manufacturer
Rongsheng is a professional ramming mass manufacturer and supplier in China. We have our own ramming mass plant and can provide high quality refractory products to our ramming mass buyers. Depending on the complete production line and advanced manufacturing equipment, Rongsheng monolithic refractories factory can produce various high quality refractory ramming mass materials. If you want to buy ramming mass for your furnace or kiln project, you can contact us for more information.