Low-cement castables can be added with steel fibers to prepare low-cement steel fiber castables. Low-cement steel fiber castables for steel slag plants. It is suitable for pouring or prefabrication of blast furnaces and their auxiliary equipment, continuous casting tundish, mixed iron furnace, and iron furnace lining. Various high-temperature kiln burner working layers. Steel rolling heating furnace, aluminum melting furnace, static furnace wall, top and bottom. Aluminum ladle, launder burner. Boiler arch, cyclone separator lining.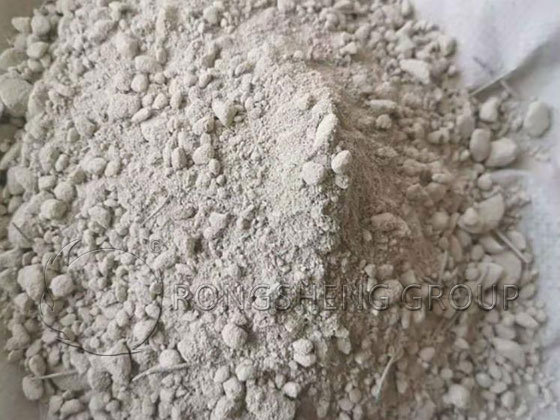 Steel fiber reinforced high aluminum low cement refractory castable
Add heat-resistant steel fibers of a certain size to the castable refractory material composed of refractory aggregates, binders, and admixtures to become steel fiber-reinforced refractory castables. Compared with castables without heat-resistant steel fibers, this type of castable has the following characteristics.
It can inhibit the shrinkage of the castable during curing, baking, and high-temperature use.
Improve the toughness, mechanical impact resistance, and mechanical strength of the castable.
Improve the thermal shock resistance of castables.
Prevent the microcracks in the castable from expanding or extending under the action of thermal stress and mechanical stress, resulting in fracture or peeling.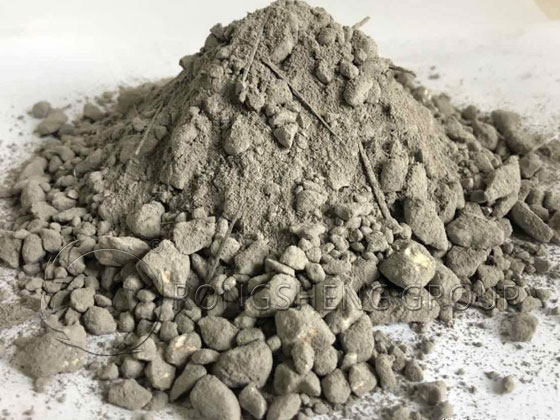 Application range and construction method of low cement steel fiber reinforced castable
The low-cement steel fiber reinforced castable uses super-grade bauxite clinker as aggregate, and high-quality bauxite clinker and corundum fine powder as matrix. It is formulated with superfine powder and other composite materials as binders and additives, plus stainless steel heat-resistant fibers. At the same time, due to the addition of steel fibers, the overall strength of the furnace wall is greatly enhanced after the material is poured. Here I would like to introduce to you the range of low cement steel fiber castables used.
The lining layer of various thermal equipment.
Flue, heat insulation inside large diameter metal chimney.
In industrial boiler lining, the effect is more obvious when used on the furnace top.
Low-temperature air (≤1200°C) heat insulation in the pipeline.
KT-J anti-carburizing fiber castable is used for muffle-free carburizing furnace lining.
Various common and special-shaped prefabricated parts can meet the special application requirements of users.
The backing insulation layer (including the furnace wall and furnace roof) of various low-temperature furnaces and kilns with an interface temperature of ≤1050°C.
For industrial furnaces using flat flame burners, the top of the furnace is sealed and insulated, and the sealing effect is better than any other materials.
For the lining of a resistance furnace with a working temperature ≤1200℃, the electric heating element can be exposed or embedded.
There is no mechanical vibration during the work, and it is especially suitable for furnace linings with large temperature changes. Such as bell furnaces, movable furnace covers of detachable aluminum melting furnaces, etc.
Ultra-low temperature refractory fiber castables, polycrystalline mullite fiber castables, and alumina fiber castables can be used for industrial furnace linings with a working temperature of 1300-1450 °C.
Linings for various fuel furnaces with a task temperature of ≤1250°C, including furnace walls and roofs. Different types of refractory fiber castables are used to make the composite furnace lining, which has a stable structure, reasonable economy, and convenient construction.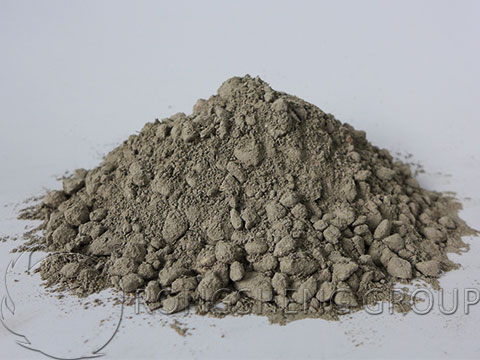 Characteristics and construction methods of steel fiber refractory Castable
Steel fiber castables use super-grade bauxite clinker as aggregate. High-quality bauxite clinker and corundum fine powder are used as the matrix, and various composite materials such as superfine powder are used as binders and additives. It is made of stainless steel heat-resistant fiber.
Due to the addition of steel fibers, the overall strength of the furnace wall is greatly enhanced after the material is poured. In CFB boilers, it is often used in furnace outlets, side walls, top, straight sections of cyclone separators, top of cyclone separators, feeders, and other parts.
The steel fiber refractory castable is made of high alumina clinker or brown corundum as aggregate and powder. It is a hydraulic refractory castable prepared by adding a binder and an appropriate amount of heat-resistant stainless steel fiber and admixtures.
Precautions for the application of low cement steel fiber reinforced castables
On the basis of using high alumina clinker as aggregate and powder for its important part, add appropriate steel fiber. The enhanced castable is characterized by high strength, good toughness, good thermal shock stability, strong peeling resistance, and wear resistance. It is used in the part where the temperature gradient change is more likely to cause damage to the furnace wall.
To learn more about refractory castables, please pay attention to Rongsheng refractory castable manufacturers. We have an experienced monolithic refractory technical team and practical experience in the application of refractory castables. The refractory lining made of our refractory castable has a longer service life, which greatly saves the production cost and maintenance costs of the enterprise. Buy high-quality monolithic refractory castable products, low cement steel fiber refractory castables for steel mills, high-strength wear-resistant castables for torpedo tanks, corundum mullite refractory castables, etc., please contact us for free prices and samples.