Silica ramming material for intermediate frequency furnaces without baking. Silicon ramming material is a semi-dry, bulk refractory material formed by ramming. Generally, particles and fine powders made of high-alumina materials are made according to a certain grade and adding an appropriate amount of binder. During construction, ramming is required to compact the structure.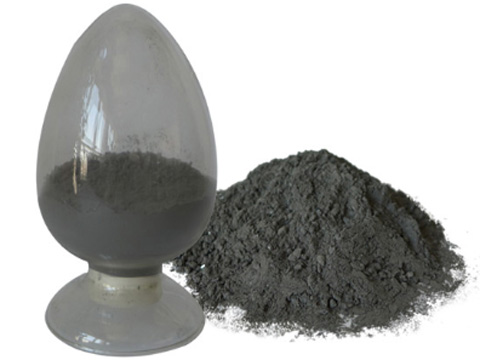 Advantages of Silicon Ramming Material for Intermediate Frequency Furnace
The silicon ramming material is used in the direct contact part with the melt, so the granular and powdery materials are required to have high volume stability, compactness, and corrosion resistance. At the same time, the ramming material of the intermediate frequency furnace has good chemical stability, erosion resistance, abrasion resistance, peeling resistance, and heat shock resistance.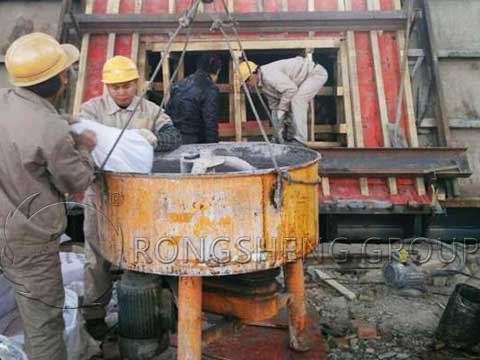 Construction of Silica Ramming Material for Intermediate Frequency Furnace
(1) There are relevant regulations for the construction of ramming material for intermediate frequency furnace, the preparation of materials, the determination of the mix ratio, mixing, support, and maintenance, etc. But when mixing, the amount of water or liquid binder is relatively small.
(2) The ramming material is generally rammed with a pneumatic pick. When ramming, the thickness of each spread is 20-60mm. The pneumatic pick should be rammed perpendicular to the material surface, and it should be moved continuously in one direction quickly, and the hammer surface should overlap by about one third. Every row and row to row on the hammerhead surface should overlap to prevent leakage and knotting.
(3) Each layer of material is rammed 3-5 times to form a dense whole. Then, the ramming surface is shaved, and then a layer of material can be laid and ramming, and so on.
(4) The function of picking hair is to make the upper and lower layers tightly combined to prevent delamination. The ramming construction should be continuous. If there is any interruption, the ramming surface should be covered with plastic film to prevent dehydration. When re-construction, scrape the hair or chisel into a ladder shape before construction.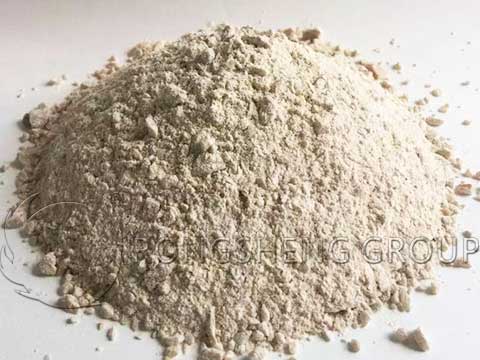 How to Distinguish the Good and Bad Silica Ramming Material of Intermediate Frequency Furnace
What about raw quartz ore for refractory plants that produce silicon ramming materials for intermediate frequency furnaces? It is directly related to the quality of the product. Good ore has the advantages of high-temperature resistance, corrosion resistance, erosion resistance, and high furnace age. So how do you distinguish as a refractory material manufacturer in actual procurement?
First, get a quartz ore to test the silicon content and iron content. The iron content is a harmful element, which requires laboratory tests. These two elements do not meet the standards and are not suitable for a charge. The ore with high silicon content has less harmful elements and more times of baking.
Second, look at the density of the ore. Generally, too low density is not suitable for a charge. It is good to take two quartz stones and beat each other to hear the sound. It is good to scratch each other without leaving a trace. Pure and unmixed color is good. In addition, it has good density and strong anti-permeability.
Third, look at the color of the ore. Under normal circumstances, the whiter, transparent and shiny, like jade, generally higher silicon content. At present, there are more ores of red color in the market. Because the red ore not only has a high silicon content but also has a high-temperature resistance value. Very suitable for refractory materials.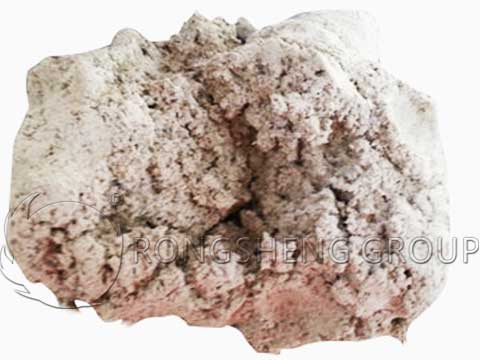 How to Choose the Right Silicon Ramming Material
Choosing a suitable high-performance anti-seepage siliceous ramming material binder has an extraordinary effect.
When high-performance impermeable silicon ramming material is used in the construction of copper melting induction electric furnaces, how to choose the corresponding impermeable castable binder? Which of the common aluminum dihydrogen phosphate and condensed aluminum phosphate is suitable as a binder for siliceous ramming materials? What is the specific amount added?
According to Rongsheng refractory manufacturers' years of sales and furnace building experience of high-performance impermeable siliceous ramming materials, aluminum dihydrogen phosphate should be used as the external binder of siliceous impermeable castables for copper melting electric induction furnaces. The following is the specific usage method. First, mix the aluminum dihydrogen phosphate solution with water into a 50% concentration solution, and then add 5% to the high-performance anti-seepage siliceous ramming material produced by our company. In addition, the construction can be based on the ambient temperature. When the temperature is low in winter, it can be supplemented with boron oxide and high-performance silicon anti-seepage ramming material. The furnace building effect is extraordinary and the performance is better!
Matters Needing Attention When Choosing Intermediate Frequency Furnace Ramming Material
Two points should be paid attention to when choosing ramming mass material for intermediate frequency furnace. 1. Confirm whether the lining material used is acid lining material or alkaline lining material. 2. Confirm the chemical composition and particle size ratio. 3. If you are using finished sand, you must check whether it is within the validity period, whether it is damp and the compressive strength is reduced.
At present, what is the ramming material of the intermediate frequency furnace used in the intermediate frequency furnace for smelting copper? The lining material used in the copper smelting intermediate frequency furnace is generally silicon ramming material.
The ramming material of the intermediate frequency furnace is a refractory material compounded with a high-quality inorganic binder as the binder, selected aggregate, fine powder, and ultra-fine powder as the admixture, plus heat-resistant stainless steel wire.
Because the copper smelting temperature is relatively low, most of the silicon ramming materials are used. In addition to traditional crushing, screening, and magnetic separation processes, this ramming material also needs to be dried and washed. The silicon content of copper smelting silicon ramming material is generally above 95. The iron oxide is less than 0.5. The aluminum oxide is less than 0.7. The refractoriness is generally 1650 degrees.
The maximum particle size is about 5 mm. The dosage per cubic meter is 2300 kg, and the volume density is 2.0. It is suitable for smelting bronze, red copper, cupronickel, and brass. However, the impurity of the silicon ramming material used should not be too large, and the silicon content should not be too low, otherwise, it is prone to bulge. The life of the furnace is reduced, which affects the use.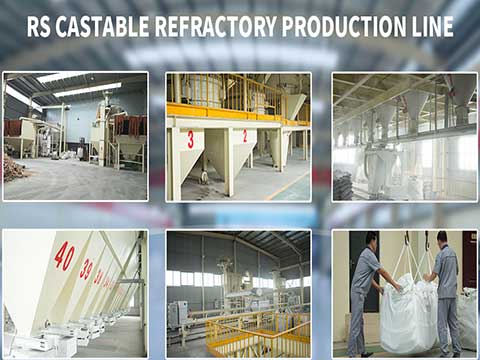 Rongsheng Monolithic Refractory Castable Manufacturer
Rongsheng is an experienced manufacturer of refractory materials. Rongsheng's advanced fully automatic environmentally friendly unshaped refractory production line has an annual output of 80,000 tons. We provide high-quality integral refractory lining materials for various thermal furnace equipment. Has rich experience in the use of silicon ramming materials for intermediate frequency furnaces. We have completed the whole package business of a number of refractory linings and various refractory lining material problems that are difficult to overcome. And won the praise of customers. To purchase high-quality silicon ramming materials for intermediate frequency furnaces, please contact us. We will provide you with services according to your specific needs.